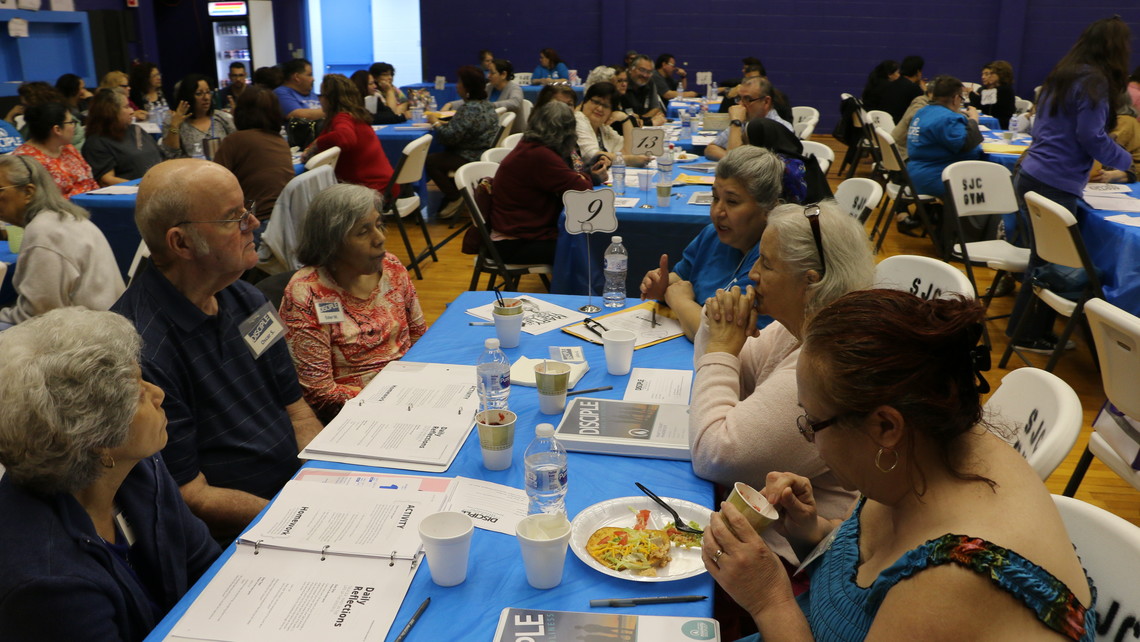 Date:
Tuesday, April 7, 2020 - 6:30pm
Location:
710 S 19th St, Corpus Christi, TX 78405
DISCIPLE is the second course of the program that aims to lead participants to becoming missionary disciples, following the example and model of the perfect missionary disciple, Mary.  Participants are guided to a deeper understanding of their baptismal calling to live as children of our Heavenly Father, brothers and sisters of Jesus Christ, and temples of the Holy Spirit.  To facilitate their growth in relationship to the Holy Trinity and the Church, participants are formed to: pray the rosary daily, celebrate a weekly family meal, practice meditation on the Word of God through "Lectio Divina" or "Liturgy Prep," participate in parish/church based ministry and evangelization.