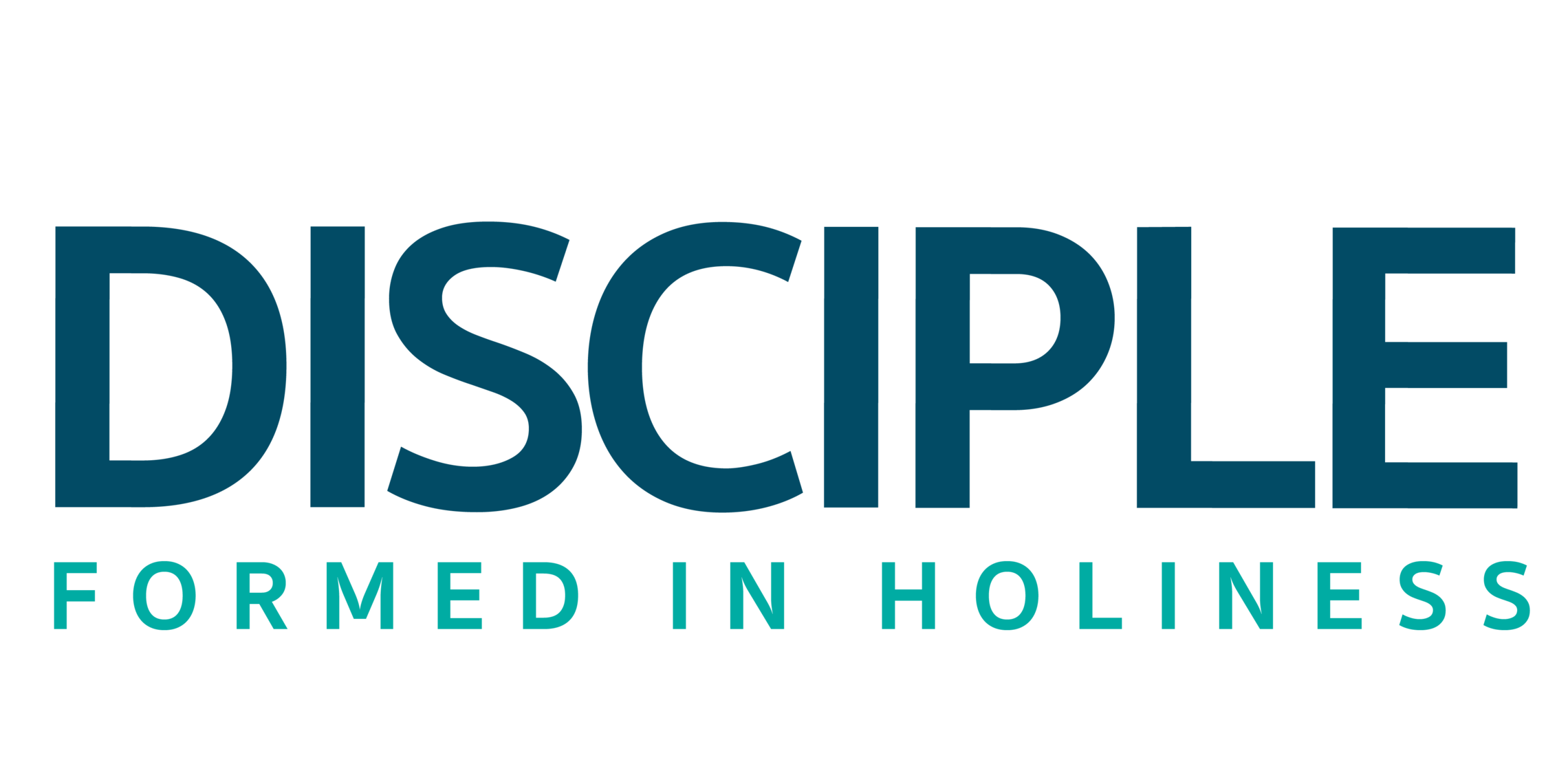 ---
DISCIPLE talks, rooted in Catholic teaching and Scripture, will guide you to a deeper understanding of your baptismal calling to live as a child of our Heavenly Father, as a brother or sister of Jesus Christ, and as a temple of the Holy Spirit.  
DISCIPLE is the second course of the program that aims to lead participants to becoming missionary disciples, following the example and model of the perfect missionary disciple, Mary.  Participants are guided to a deeper understanding of their baptismal calling to live as children of our Heavenly Father, brothers and sisters of Jesus Christ, and temples of the Holy Spirit.  To facilitate their growth in relationship to the Holy Trinity and the Church, participants are formed to: pray the rosary daily, celebrate a weekly family meal, practice meditation on the Word of God through "Lectio Divina" or "Liturgy Prep," participate in parish/church based ministry and evangelization. 
---
More About DISCIPLE...
Each of the three sections of DISCIPLE are dedicated to the persons of the Most Holy Trinity, and each section culminates by looking at the relationship of Mary, the perfect and model disciple, with the Father, Son and Holy Spirit.
Our hope is that you will come to a greater understanding of the depth of God's love for you and be prompted to respond to that love by becoming a true missionary disciple, or if you already are one, to becoming an even better missionary disciple!
Let us pray that our Lady of the Most Holy Trinity would intercede for us and truly lead us on the path of missionary discipleship!
The Eternal Father
---
God the Father and Becoming His Child
Living as a Child of the Father
Mary: Beloved Daughter of the Father
The Eternal Son of the Father
---
Jesus Christ: Son, Word and Light
Following Jesus through the Beatitudes
Mary: Mother and Perfect Disciple of Jesus
Sent By The Holy Spirit
---
The Holy Spirit
Encountering and Responding to the Holy Spirit
Mary: Temple and Spouse of the Holy Spirit
MISSION: It's Your Life
After DISCIPLE
MISSION is the final part of the program and consists of small missionary discipleship groups that meet regularly together. The mission groups allow members to continue their growth as missionary disciples. The small group meetings consist of prayer, witness of their missionary goals, meditation and sharing on the readings for the upcoming Sunday liturgy (called liturgy preparation), ongoing formation, setting new missionary goals when appropriate, and a closing prayer. The purpose of the MISSION groups is to provide members with a place of encouragement, accountability, ongoing formation, and community.